︎


"The Apple"

2019. A cryla gouache, pen and mixed markers on apple. Size approx. 5.5 (hight) x 6 (width) cm.

11 December 2019: I just recently finished this piece. I was painting it at the table beside my two loves, watching in the background movie "while you were sleeping".
It's amazing how relatively small size surface of an apple can resemble street surface covered with graffiti.
Due to its nature this piece will only last few days, possibly weeks. I'm following rotting process encountering interesting changes in the surface of the apple. With each day apple is giving a feeling of a deflating balloon.

* Photographs of the "The Apple" are available in giclée prints, signed and numbered on the front, contact for further details. See each of 10 photographs below.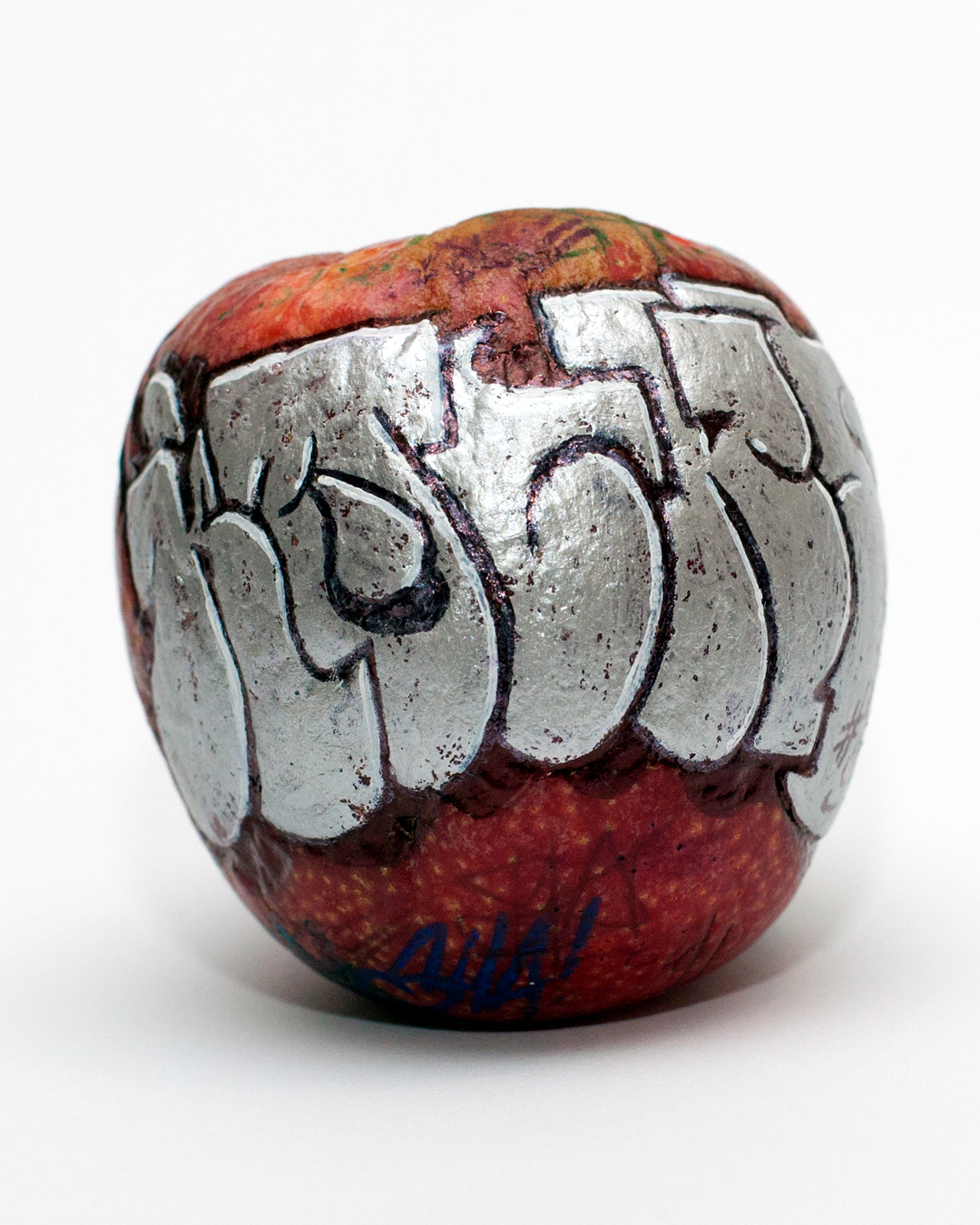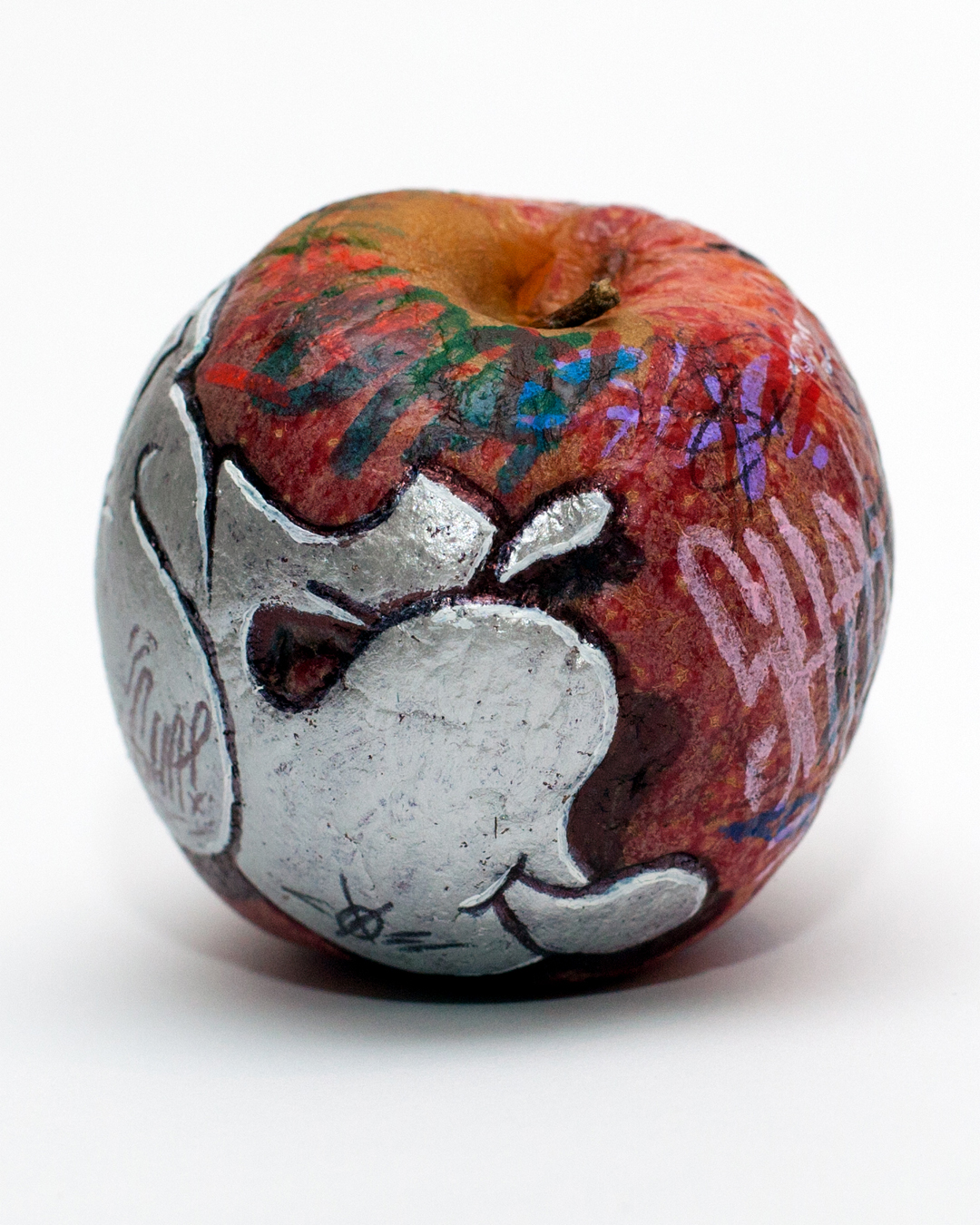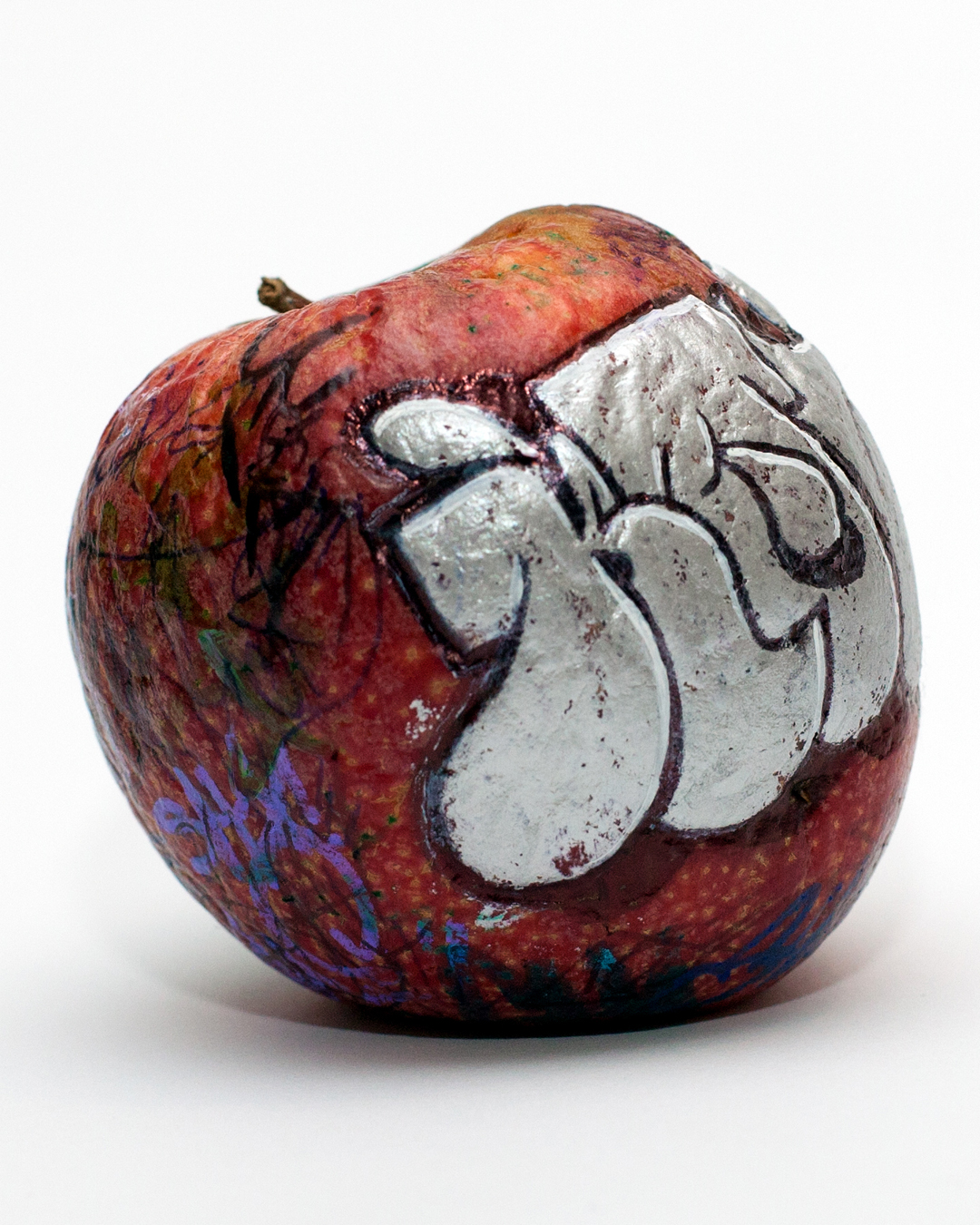 © Copyright Piotr Bator